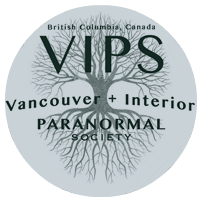 HOME

BLOG

ABOUT VIPS

INVESTIGATIONS

MEDIA

MEMBERSHIP

LINKS

CONTACT US

The Vancouver Interior Paranormal Society EST. 1993 . Serving the Lower Mainland, BC, Canada. A proud TAPS family member.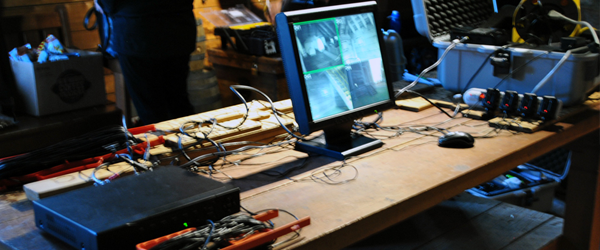 Membership in the Vancouver Interior Paranormal Society is only for the serious investigative mind: a person who wants to try and get to the bottom of the mysteries that surround us. We need members who are willing to make us a high priority in their lives so that we meet the needs of our clients. Are you someone who pays attention to detail? Are you quick, curious and ready to head out most weekends? Here are some of the things we look for (and what you should know about paranormal investigations):

MEMBERSHIP REQUIREMENTS
You must be at least 21 years of age




You must drive & have access to a vehicle. Most transit systems don't run when we finally finish up and while we try to help each other out, it might not be possible for you to get a ride from another member. It's also required that you be on time, and transit is not always reliable.




No criminal record




No serious health concerns




Strong computer & time management skills




Have a cellphone, a Gmail address, and access to Facebook to stay connected daily with the team




Be a team player working well as in a group or as an individual



You must have time to dedicate to the team. You will be asked to participate in at least 2 investigations per month, and you will be required to review your own evidence from all investigations & investigators & write brief reports on your evidence. You will also be asked to participate in team meetings, public reveals & events, and interact daily with the team in the VIPS forum.


Patience. You'll spend hours upon hours upon hours sitting in dust-filled darkness. You might not see a thing for several investigations until one night, something happens. Trust us, it's worth it, but you have to be willing to fight the good fight.





First and foremost, you need to have an open mind. We're a healthy blend of skeptic and believer and we're a good team because of it. We need people who look for logical answers and accept that sometimes there might not be one.




Our work is 50% investigations, 50% administration. Being a not-for-profit group, the Vancouver Paranormal Society relies on its volunteers for everything. We need investigators who can turn around and lend a hand in other ways. Don't discount your experience in administration, office skills, public speaking, computers, audio/visual, trades...it means more to us than you know.





Our group is multi-faith, multi-denominational and we're proud of it. We are all-accepting and insist that all of our volunteers respect each other.



You must purchase your own basic equipment by the 2nd investigation. (Voice recorder, head phones & audio review program)

VIPS is a registered non profit society and as we do not have any sponsors, all volunteer expenses such as gas, equipment, t-shirts, business cards etc. must come from our own pockets.
____________________________________________________________________________________________________
PLEASE ANSWER THE FOLLOWING QUESTIONS AND SEND THEM TO:
PETER RENN (VIPS PRESIDENT) - info@vancouverparanormalsociety.net

*INDIVIDUAL APPLICANTS ONLY. NO COUPLES OR GROUPS PLEASE*

****
1. WRITE A PERSONAL BIOGRAPHY ON YOURSELF & WHAT STARTED YOUR INTEREST IN THE PARANORMAL.

2. HAVE YOU EVER HAD A PARANORMAL EXPERIENCE? PLEASE EXPLAIN.

3. HAVE YOU EVER BEEN APART OF ANOTHER PARANORMAL TEAM? IF SO WHICH TEAM, WHAT WAS YOUR ROLE, AND WHAT WERE YOUR RESPONSIBILITIES?

4. HAVE YOU EVER BEEN ON A PARANORMAL INVESTIGATION, OR GHOST TOUR?

5. ARE YOU A BELIEVER, A SKEPTIC OR A FIRM NON BELIEVER?

6. THE VIPS TEAM IS FULL OF BELIEVERS, SKEPTICS AND NON BELIEVERS. DO YOU THINK THIS BENEFITS THE PARANORMAL FIELD OR SHOULD ALL TEAM OPINIONS BE SIMILAR?

7. DO YOU WATCH GHOST HUNTERS, GHOST ADVENTURES, OR ANY OTHER PARANORMAL SHOW ON TV? WHICH ONE DO YOU WATCH? DO YOU BELIEVE EVERYTHING YOU SEE OR HEAR? PLEASE EXPLAIN.

8. WHAT ARE YOUR THOUGHTS ON PROVOKING SPIRITS?

9. WHEN ANALYZING EVIDENCE GATHERED FROM AUDIO RECORDINGS (EVP) OR VIDEO RECORDINGS, DO YOU BELIEVE YOU ARE CAPABLE OF IDENTIFYING: TAMPERING, DUST SPECKS, INSECTS, FLARES, WHITE NOISE, FILM PROBLEMS, ENVIORNMENTAL NOISES? 10. ARE YOU ABLE TO BE OBJECTIVE WHEN PRESENTING EVIDENCE THAT IS REVIEWED AND DEBUNKED BY OTHER MEMBERS OF THE TEAM?

10. CAN YOU GIVE AND RECEIVE CONSTRUCTIVE CRITICISM?

11. ARE YOU AFRAID OF THE DARK, AND DO YOU SCARE EASILY?

12. HOW MUCH TIME CAN YOU DEDICATE TO TRAINING, INVESTIGATION AND ANALYSIS SESSIONS PER MONTH?

13. DO YOU HAVE ANY PSYCHIC GIFTS OR EMPATHIC ABILITIES? IF SO WHAT ARE THEY? IF NOT WOULD YOU DISCARD THESE GIFTS IF OTHERS CLAIMED TO HAVE THEM?

14. DO YOU HAVE ANY EXPERIENCE IN TRADES SUCH AS PLUMBING, ELECTRICAL, CONSTRUCTION ETC?

15. DO YOU HAVE ANY TECHNICAL SKILLS SUCH AS COMPUTERS, NETWORKS, SURVEILLANCE EQUIPMENT?

16. HAVE YOU BUILT OR MAINTAINED ANY WEBSITES?

17. ARE YOU FAMILIAR WITH WORD DOCUMENTS, POWER POINT, SPREADSHEETS?

18. DO YOU HAVE KNOWLEDGE OF USING ANY TYPE OF AUDIO SOFTWARE?

19. WHAT SKILLS DO YOU HAVE THAT YOU THINK MAY BE A VALUABLE ASSET TO THE TEAM?

20. ARE YOU COMFORTABLE WITH PUBLIC SPEAKING OR BEING IN THE MEDIA?

21. DO YOU HAVE ANY EQUIPMENT THAT YOU CAN USE ON AN INVESTIGATION; VOICE RECORDER, HEADPHONES, CAMERAS (VIDEO OR STILL), LASER GRIDS, MOTION SENSORS, THERMALS ETC?

22. DO YOU KNOW ANY CURRENT OR PAST MEMBER OF VIPS? IF SO WHO?

23. WHAT MADE YOU CHOOSE VIPS OVER ANY OTHER PARANORMAL TEAM?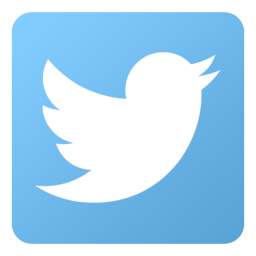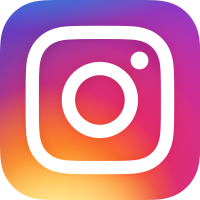 THANK YOU FOR YOUR INTEREST
The Vancouver Interior Paranormal Society is currently seeking new investigators. For more information, please visit our blog!