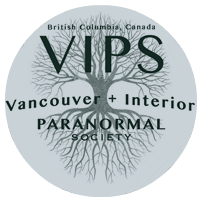 HOME

BLOG

ABOUT VIPS

INVESTIGATIONS

MEDIA

MEMBERSHIP

LINKS

CONTACT US

The Vancouver Interior Paranormal Society EST. 1993 . Serving the Lower Mainland, BC, Canada. A proud TAPS family member.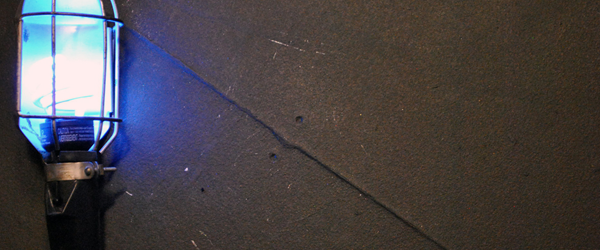 When we are asked to do an investigation there are a couple of things that you as the potential client should be aware of. We need to talk, we need to have people in your home and we need to use cameras, recorders and other pieces of equipment that will help us to determine whether or not you indeed have something strange going on. You certainly have your own concerns. How reliable are we? What do we do? How many people? What does it cost? How come so many personal questions? Does it need to be on a website? Will this help me? We'll try to answer these questions to the best of our ability.

HOW RELIABLE IS THE VANCOUVER INTERIOR PARANORMAL SOCIETY?
We are amateur paranormal investigators. We certainly do not know everything and what we think we know is mainly conjecture. We have conducted hundreds of investigations and we have access to other agencies that assist us as required. All of our members are compassionate and care about your concerns. We're sworn to confidentiality and we hold each other accountable for it. We have studied all the accepted practices and standards of paranormal protocols, and that lends us considerable credibility amongst our clients and our peers. We have picked up a fair bit of experience along the way and we make every effort to ensure that don't make the matter worse. We do not want to sensationalize your situation. We want to know if things really do bump in the night. We think they might.
Vancouver Interior Paranormal Society - Society Rules

WHAT GEOGRAPHICAL AREAS DO YOU COVER?
We work predominantly in the Lower Mainland and within the Metro Vancouver district. We have had the opportunity to travel to the Fraser Valley, the BC interior, Vancouver Island and to the United States; however, owing to the need to prepare/cost of travel, these out-of-area investigations are considered on an individual basis.

HOW MUCH DOES IT COST?
The Vancouver Interior Paranormal Society does not charge for its investigations. The Society is not-for-profit and runs entirely on the dedication of volunteers.

WHY DO YOU ASK PERSONAL QUESTIONS?
We need to establish history and the only way we can do that is to ask questions. None of this personal information is posted on any website we are involved with without "your" permission. We are willing to "relocate" your home, change your name etc. "You" call the shots in this regard. Should you approve of your house or investigation being published on our website, we make every effort to blank out faces, addresses and anything that might identify you.

HOW MANY PEOPLE ATTEND AN INVESTIGATION?
Generally, in order to do a detailed and in-depth investigation we need between 4 to 10 people. It entirely depends on the size and layout of the space we're investigating and safety is of paramount consideration. Most often, our investigators are split in to groups of 2 or more people and act primarily as data collectors so that we have material to examine afterwards. We can cover more area if we have more manpower. We also have members who play a dual role. Some are more sensitive/intuitive and take notes on potential hotspots (we test our own members claims) while others are technicians who set-up, maintain and operate our equipment. Our team leaders maintain protocols and decorum, keeping the situation tight and controlled, and other members act as researchers and baseline readers so that we have the information that we need to proceed with the investigation.

WHAT DOES AN INVESTIGATION ENTAIL?
STEP 1: Well, let's start at the beginning. In most instances, we are contacted by our clients via email. These emails contain a collection of events that have happened to that person and/or their family/peers within a dwelling (either residential, a business or a public place). There are some details that we look for in the email that support possible paranormal involvement. Once we have the contact email, one of our team will respond to engage the client.

STEP 2: Our Lead Investigator will phone the client to talk about some of the things mentioned in their email. We have a list of things we need further answers to. Some of these questions will be further clarification of information provided by the client and other questions may on the surface seem unrelated. This information exchanged between the client and the Vancouver Interior Paranormal Society representative will not be shared with the other team members and will be used as control situations.

STEP 3: A team of people will arrive at the client's residence or place of business for a pre-arranged investigation. This team will collect as much data as possible with the Society's equipment. Ahead of this investigation, one of our team members will interview the client privately and it may or may not be taped. Client interviews are not posted on the website under any circumstances. It is never made public or shared with anyone unrelated to our group. Other adults may also be interviewed privately. Investigations usually last a couple of hours and take place in the early evening on a Friday night or weekend. Most activities seem to occur during the evening or overnight. We need to be there to see if we are able to witness or document this activity (ie. we need to be there when it gets "hot"). Having a bunch of people you do not know in your house when you are asleep isn't the most comforting thought and we can certainly appreciate that. We try to do our investigation as delicately as we can and clients usually opt to leave the home for the evening (if that's not possible, we encourage the family to retire to their rooms; they can watch TV or do whatever they need to do provided the house remains quiet). We will have a variety of sensors in place that monitor motion and heat temps. We will have infrared cameras set up around hot spots and tape recorders listening to the darkness. Clients do not generally participate in the investigation beyond the interview.

STEP 4: Following the investigation, one of our team members will contact the client to see how the night went. Interestingly, most clients report a better sleep or sense of relief after our team has investigated a home or business. After the first investigation, all data is discussed and examined. When all data has been processed, one of the team members will contact the client to discuss next steps. We are happy to provide you with a data disc (free of charge) with all the pertinent photographs, recordings and member notes.

WILL INFORMATION ON MY INVESTIGATION BE ON YOUR WEBSITE?
Not at all. This is always "your" final decision. Your privacy is always paramount and will be respected under every circumstance.

WILL AN INVESTIGATION HELP ME WITH MY "GHOST?"
Sometimes, yes. We have found that people seem to be more relaxed about their circumstance after we have visited. Perhaps a wider understanding or an acceptance of their situation occurs. We may actually discover other more normal causes for the problems you seem to be having. We will do our best to look at every possible cause, both "paranormal" and normal. We also have other resources that we can put you in touch with (bear in mind, some of these resources may charge but we do not collect anything by referring you to them). Generally people do seem to do better after we have visited.

REQUEST AN INVESTIGATION
Peter Renn - President (IPS & VPS) : info@vancouverparanormalsociety.net
Kelly Berge - Vice President (VPS) : kelly@vancouverparanormalsociety.net

*References are available upon request.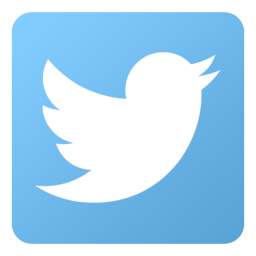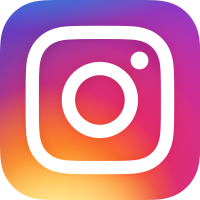 CLIENT STATEMENTS
"I was shocked to [find] that we had this type of professionalism in a paranormal team that was only a phone call away."

"When I first called to get more information about a concern I had, I was quite unsure just exactly what I was getting in to. Well, within the first phone call, my mind was put at ease. The volunteer I spoke with on the phone was friendly, reassuring, professional and quite willing to listen to me until I had all of my questions answered."

"All members of the Vancouver Paranormal Society, of which there were 10, conducted themselves professionally and with due care for our facility."

"VPS came right away after I called...are wonderful people and have the best equipment around."

"It is our experience that the team members of VPS are very sensitive to and respectful of surroundings and articles within [the museum]. We have had no concerns for the well-being of our museum when they have been present for their investigations."

Read More...